We came across a nice paper plate shark craft by Cindy and her son Trevor from My Creative Life. Cindy uses paper plates, coloured card stocks and googly eyes but we don't have card stock and googly eyes in hand so we improvised and used only paper plates and colored craft foams  instead.
Paper Plate Shark
Paint a paper plate grey.
Paint half of the second paper plate black.
Cut small triangles from the other half of the paper plate.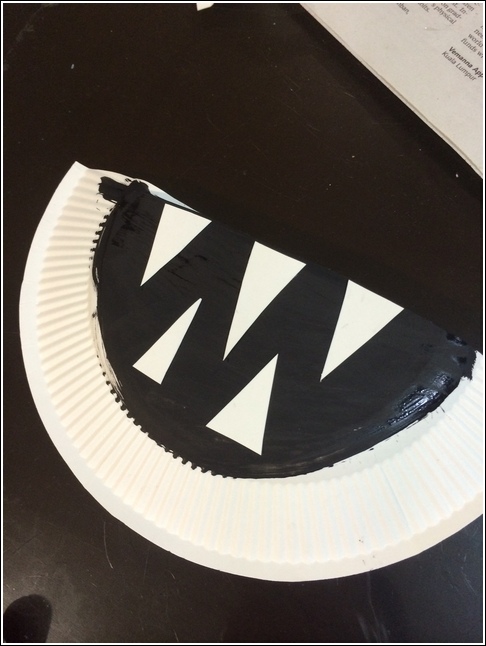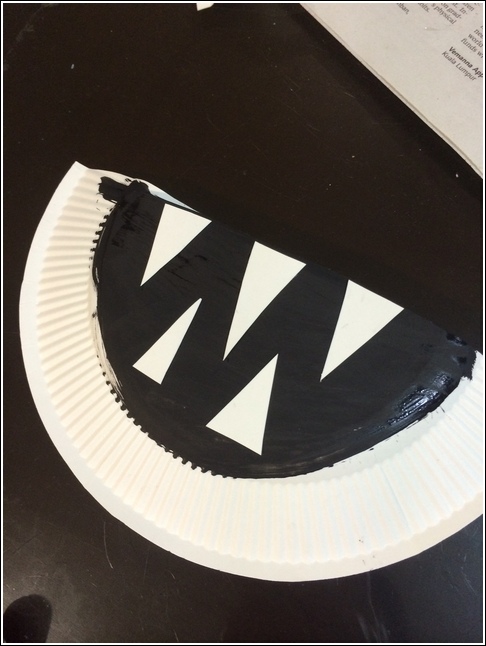 Paste those small triangles onto the black area and cut.
Cut triangles from grey craft foams, eyes from white and black foams and paste onto the painted paper plate. 
Sharks are friends, not food 😀