I'm sure we all have egg cartons 'scattered' in our house from time to time. Let's see what we can do with those cartons.
I think we can do a cute penguin out of it…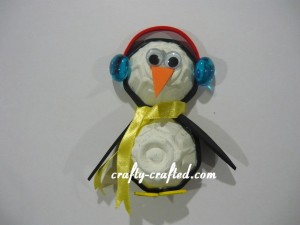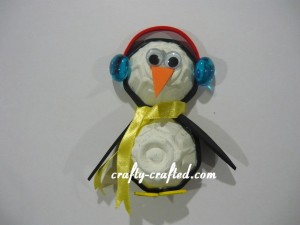 Decorate the penguin with googly eyes, orange craft foam as the beak, yellow craft foam as the feet and tie a ribbon around it's neck as a scarf. Give it an ear muff for maximum coolness effect! You may want to glue a magnet at the back of it and it can be a cute fridge magnet!