I sent Ethan to his Mandarin class today and went to work right after. For the very first time I have peace and quiet at my work place. I saw this sitting at the corner..

Charcoal sticks
I have never sketched using charcoal before but since I have all the time in the world today, I decided to try and came out with this..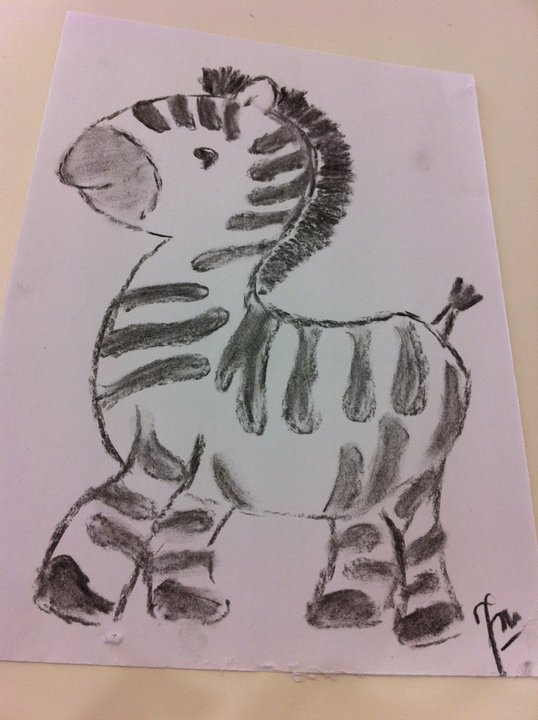 Charcoal Zebra
Though I thought that the zebra is cute, but it did not seem 'alive'. Of course the flaw here is though I was using charcoal, I sketched exactly like how I draw using a pencil hence the failure to get the desired effect.
I then googled for more info on drawing with charcoal and learnt something new:
* Take a piece of eraser and erase out the outline. That's right, I will be drawing with an eraser which I did not do with the zebra earlier.
Now, I'm very keen to learn more on charcoal drawing as it is really fun! (not to mention MUCH easier if compared to a pencil!)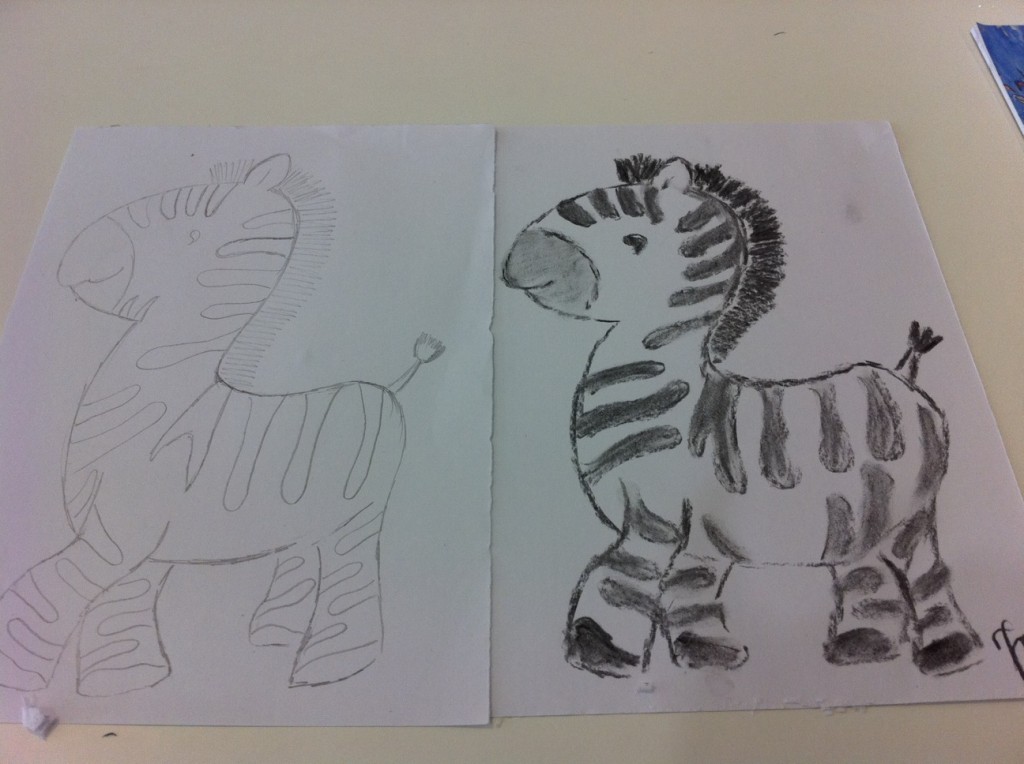 Pencil vs Charcoal
Of course the charcoal art looks better. It will be better once I've mastered the art of drawing with charcoal. Wish me luck! 😀