This is a great school holiday crafts for kids. Today we will be transforming a simple plastic bottle into a cool Airplane Pencil Case.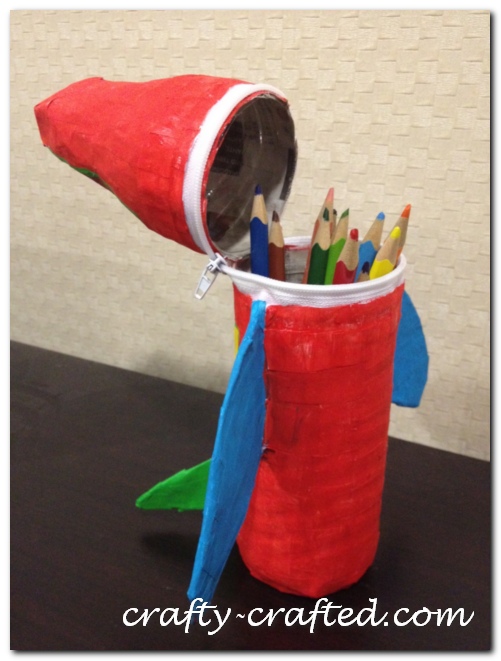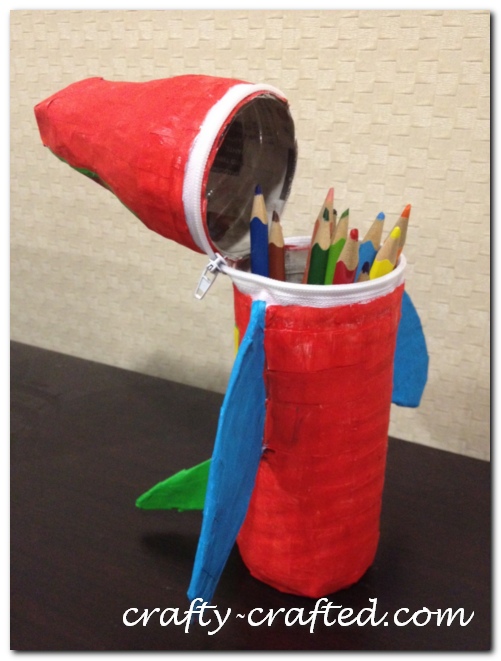 Papier Mache Airplane Pencil Case
– Slit open an empty plastic bottle.
– Cut wings and tail out of old carton boxes and tape them onto the bottle
– Cut strips of old newspaper into small pieces and soak them in water
– Glue paper all over the entire bottle with the last layer being plain white paper.
– Let dry overnight
Paint the airplane and glue a 20cm zipper around the opening.
The Papier Mache Airplane Pencil Case is ready for your kids to show off to friends when school reopens ^_^